Patios & Paving Stones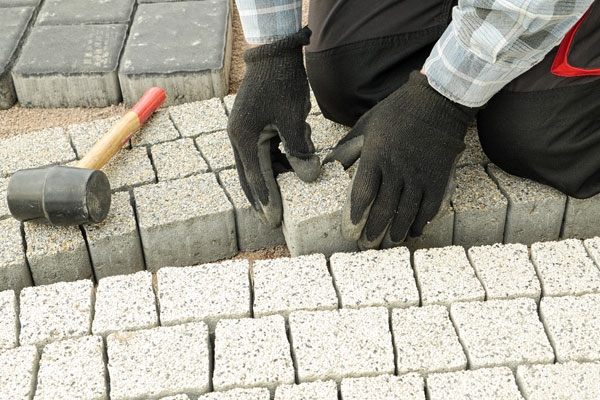 Specialized is top quality and great design patios and paving stones.
Paving Stones
We offer an extensive selection of paving stones in a wide variety of colors and styles. Our work comes with a fully warranty.
Patios
At Rispens Landscaping Ltd., our goal is to enhance and improve your home or office environment. In order to do so, and to help you create a space perfect for hosting or gathering, we offer custom patio construction for both residential and commercial buildings in the Regina area.
We are committed to quality and customer service. We believe that every job requires a personal touch. There is no one size fits all solution for a new patio, and our professional deck and patio builders do their job by helping you turn your dream space into a reality. Whether you want a patio for outdoor meals with your family or a place to host office parties and set the stage for business, we have just what you need.
---